April 10, 2018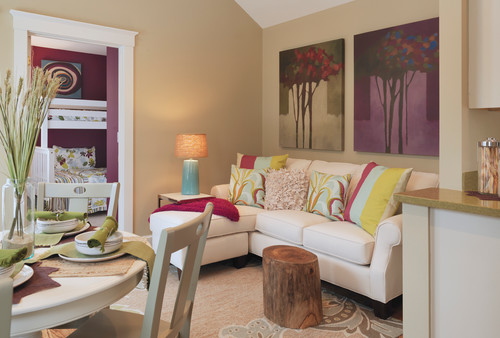 Spring is officially here, and the days are longer and lighter—if not warmer, in some places. And with the new season comes a chance to hit the reset button on your home's decor. It's time to stash away heavy throws and that snowflake-themed doormat and bring out a brighter look.
"Springtime is your chance to renew the spaces you live in and take them out of hibernation," says Karen Gray-Plaisted of Design Solutions KGP.
To help you ease into the new season, we've gathered nine gorgeous ways to upgrade your interior and exterior style. The best part? They're cheap and easy. So what are you waiting for? Go ahead and bring some spring fling into your home.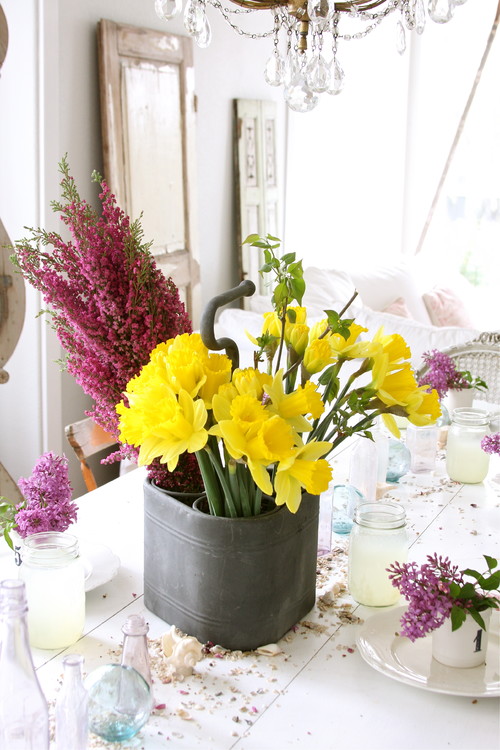 Spring-Cleaning Time! 6 Things You Never Clean but Really Should
The Lazy Homeowner's Guide to Prepping the Yard for Spring
8 Great Front Porch Decorating Ideas That'll Have Guests at 'Hello'
1. Add cheery wallpaper
Quick and easy peel-and-stick wallpaper is ideal for spring, especially if you choose a joyful, bright print. Seek out lively patterns, including pink and green branches, pastel polka dots, or bird themes.
And if you're not sure you want to redo the entire room, put this temporary look on an accent wall. You'll still have a pop of springtime color, but with less commitment.
2. Display rustic birds' nests
What says "rejuvenation" more than the very structures that nurture life? Bring these natural elements inside by collecting old nests that you're certain aren't in use or by hitting up the crafts store for faux versions.
Place your nest collection under a glass cloche or fill it with fruit, flowers, or, as Easter approaches, colored eggs and bunnies.
3. Show off fresh flowers
Read More