WELCOME TO WEST HIGHLAND
This is the place to be and be seen, with a healthy dose of personality. People come from all over the city to check out the charming boutiques, eat at a choice of delicious restaurants, or have a few drinks at a neighborhood hotspot. This is Highlands Square, at the center of the über-popular neighborhood, West Highland. Originally planned as square instead of rectangular streets, this neighborhood still maintains its communal energy. Surrounding the square is block after block of super cute homes, with as much character as their inhabitants.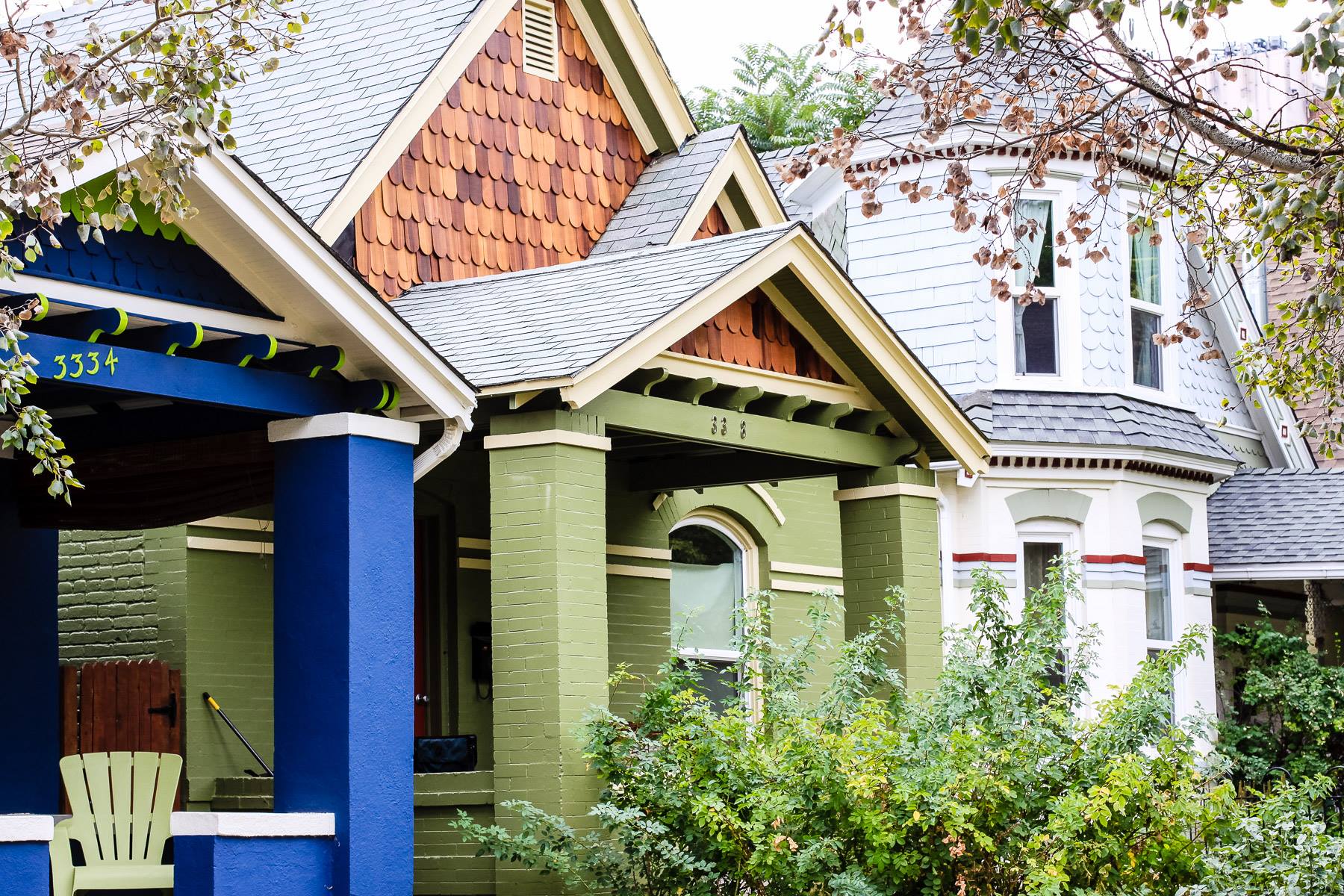 West Highland sits west of Downtown Denver between 38th Avenue, 29th Avenue, Federal, and Sheridan. It's part of a larger area, colloquially known as The Highlands—Scottish, English and Welsh immigrants founded this now hip and diverse area in 1858. It later became an even larger melting pot when Italians, Irish, Germans, and Mexicans arrived.

You'll love the Downtown Denver accessibility combined with a true community feel you'll find here—where beautifully renovated bungalows and Victorians sit alongside modern-style townhomes. Pferdesteller Park on the west side of the neighborhood, and Highland Park on the east, provide easy picnic and recreational opportunities to residents, but for those looking for boating, water skiing, or just a weekend run around the park, 177-acre Sloan Lake is just south of West Highland and provides the ideal urban getaway.

West Highland is one of the most vibrant places to live in the city, while still offering a cozy, respectful neighborhood feel. It is undeniably diverse and understandably popular.